As you are looking for ways to support better brain health - including evaluating tests and identifying memory-boosting steps - including an evaluation of diet is a smart idea.  

Harvard Medical Doctor Eva Selhub says "what you eat directly affects the structure and function of your brain" and studies show nutrition can reduce the chance of cognitive decline by as much as 50%.  
That's huge!  
 Anti-inflammatory Omega 3s, protective Vitamin E, and nutrient absorbing prebiotics can all support a healthy brain.  Staying away from refined sugars and including "good" bacteria to help your body absorb nutrients can also help neurotransmitters like serotonin regulate sleep, appetite, and moods.  
Free Nutrition Guide: Special Offer!  
Our Original Brain Food Bars were specifically created with dietitians and nutritionists to help reduce your annoying brain fog and support your memory, focus, and mental clarity.  They have a bright, flavorful blend of organic ingredients like almonds, cherries, dates, coconuts, and seeds that all can support your brain health!  
Order with the code 'Tasty and Healthy' to get our Buy One, Get One 50% offer and our Free Nutrition Guide!  
★ ★ ★ ★ ★
Take a look at what our customers are saying in their reviews below 👍

So Tasty... You'd Never Guess What's Inside:
Certified Organic Ingredients 
Brain-boosting Omega 3s
Vitamin E and Probiotics
Excellent source of fiber (12g) and protein (12g)
100% Plant-Based Ingredients with Organic Clover Honey
100% Gluten-Free Ingredients 
No Artificial Colors or Flavors
100% Money Back Guarantee - Each Box Contains 7 Bars
Better Lives + Better Brains!
Organic Almonds
Looking to improve brain performance?  Go all-in on almonds!  
Almonds are Remembar's first ingredient and they are rich in vitamin e, folate, and fiber.  You can go nuts because they contain phytochemicals that work as antioxidants in the brain combatting inflammation while their omega-3 polyunsaturated fatty acids can act to delay age-related brain decline.  That sounds pretty wonderful to us!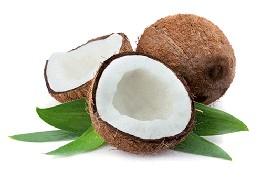 Organic Coconut
This special nut is especially high in the mineral manganese which is essential for bone health. It also helps your body metabolize carbohydrates, protein and cholesterol. Filled with copper and iron, coconut may help your body form red blood cells and selenium - an important antioxidant that protects cells.
★ ★ ★ ★ ★
"These bars have all the critical ingredients to support brain health..... blueberries, nuts, oats...... and they taste good. Very important for me to keep on hand because my husband has Alzheimer's and snacks frequently. I need to be able to offer him a wholesome bar!"

- Nancy
Verified Reviewer

★ ★ ★ ★ ★
"I love RememBars so much. I was looking for the healthiest, most natural bar that I could find and this is it! There's no added flavorings - not even "natural" flavors. And the nutritional benefits are amazing. I've never seen a bar with so many powerful ingredients. I'll never go back to the flavored bars that have tons of sugar and basically beneficial other than tons of protein."

- Reed
Verified Reviewer
★ ★ ★ ★ ★
"I have been looking for a morning or mid-day snack that would actually support optimal brain health. I will look no further! RememBar tastes great, has all the ingredients I love without fillers. Plus it's easy to RememBar to bring them with me on travel or long work days. Try them. You won't be disappointed!"
- Lindsay
Verified Reviewer
★ ★ ★ ★ ★
"Most health bars are dry and hard to chew. This bar I really enjoy eating. The bar is not only a healthy choice for a snack it has a great flavor. Knowing all the healthy ingredients in this bar helps stay on track with healthy eating."
- Marvin
Verified Reviewer
Better Lives + Better Brains!
Better Lives +
Better Brains!
100% Money Back Guarantee
Order right now with confidence!
Try it out for

30 days

and if it doesn't work for you, you'll get your money back! There's absolutely no-risk in giving it a try. No questions asked, you can get your money back!
1 Box of 
Original Brain Food Bars
Includes 7 Bars!
Organic Brain Food

2 Boxes 
of 
Original Brain Food Bars
14 Bars +

Free Nutrition Guide

!
A Smart Choice



Use 'Tasty and Healthy' for
BOGO 50%!

3 Boxes of Original Brain Food Bars
Includes 21 Bars!
The Genius Pack



SMART SAVE